Modelling and scenario analysis of drinking water networks
The nightmare of every drinking water manager: too little pressure in the drinking water system? No or insufficient water supply in case of peak consumption or during works?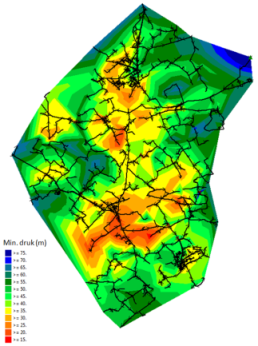 Optimization of the drinking water network
Our drinking water models and expertise allow us to localize all your problems in the drinking water system. We examine and quantify your problems. We propose feasible and sustainable solutions for optimizing the drinking water network.

Our step-by-step approach:

Please get in contact with Dries Verheyen, project engineer and product owner LeakRedux
Call  +32 (0)16 24 05 02
A few of our satisfied customers in watersupply
We help you with an integrated approach or a very specific demand
Call or mail us
Interested? How can we help you?
Do not hesitate to tell us about your situation or ask any questions you may have.
To also know that, in most situations, we can identify your real needs and suggest the most appropriate solution based on a first quick scan.

Send an email or call +32 16 24 05 05.