Our integrated approach for your proactive and sustainable urban drainage consists of three components:
Hydroscan uses the most advanced hydraulic studies and modelling to direct your master planning and shape your requirements for an optimally functioning sewerage system, as well as a future-proof urban drainage.


We design sustainable drainage systems for you, maximising:
Smart cost-saving sewerage asset management
We have unique know-how in predicting and anticipating the ageing of your sewerage system. This enables preventive sewerage asset management, which brings you significant savings on your maintenance budget over the long term.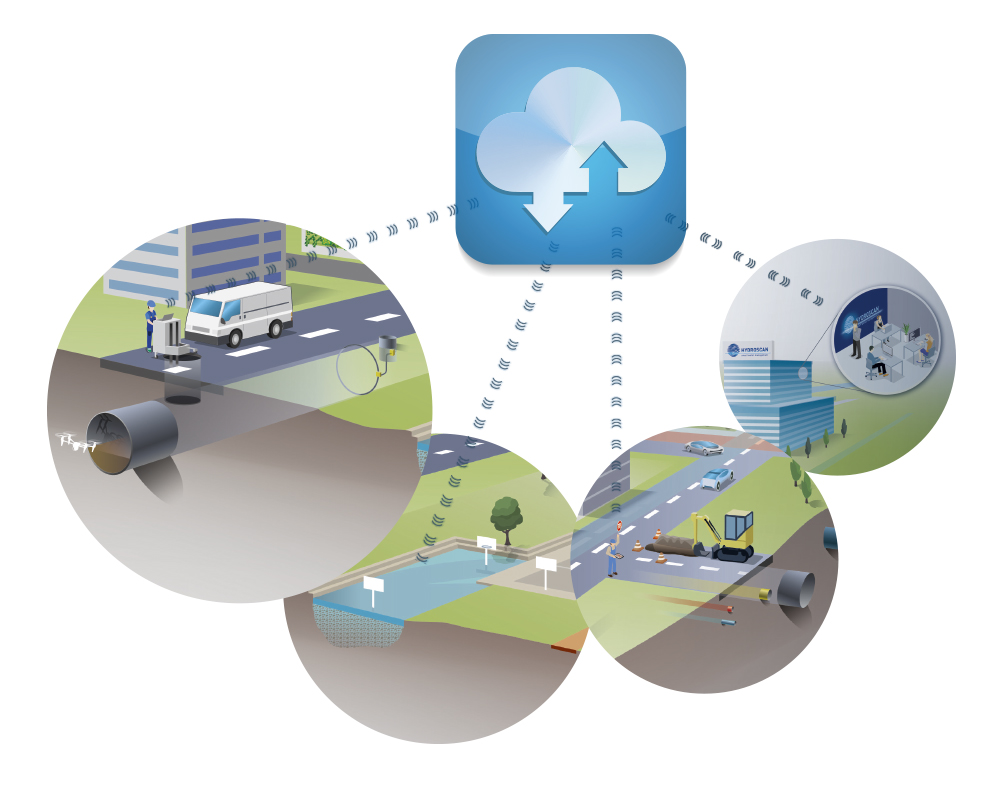 A few of our satisfied urban drainage customers
We can help you with an integrated approach or with a very specific request
Call or mail us
Interested? How can we help you?
Do not hesitate to tell us about your situation or ask any questions you may have.
To also know that, in most situations, we can identify your real needs and suggest the most appropriate solution based on a first quick scan.

Send an email or call +32 16 24 05 05.